This weekend at Bruce Castle….
Special Event on Sunday 16 July
Living History: A Tudor Still Room is coming to Bruce Castle
1.30pm – 4pm
Hear about horrible illnesses and ailments in the 16th century and find out from our Tudor 'still woman' Hazelann how the Tudors tried to cure them. She can tell you more about the fragrant herbs, spices and scented plants that were mixed up in a still room and made into treatments and medicines. So get hands on making mixtures and discover the skills and recipes that were learned over centuries and passed on from one generation to the next.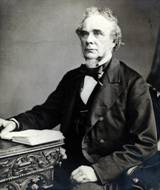 All welcome!
Kindly supported by the Royal Society's Local Heroes' Programme
Do join us too on Sunday for the first day of the new exhibition about John Eliot Howard FRS (see below) ….
We are delighted that the Mayor of Haringey Cllr Mann and Professor Jonathan Ashmore, a current Fellow of the Royal Society will be visiting the exhibition and special event at 2pm. All welcome. Light refreshments available.
Bad Airs, Agues and Fevers –
John Eliot Howard FRS, quinine and the battle against malaria
16 July 2017 – 1 April 2018
Find out about the lifelong pioneering work of Tottenham chemist and botanist John Eliot Howard FRS (1807-1883), whose scientific discoveries contributed to the fight against malaria. His interest in the Peruvian bark 'cinchona' and its medicinal derivative quinine for the treatment of malaria made him one of the leading scientists of his day.