2020 marks two significant anniversaries in the history of the Anti-Apartheid Movement – sixty years since the exile of Oliver Tambo, later ANC leader, and thirty years since the release of Nelson Mandela. Join Nico Blackstock, who grew up in Tottenham, for this talk as he focuses on how these two events link to the local history of Haringey, the place where Tambo spent his exile in Muswell Hill and where Mandela came to visit his friend.
All welcome.  book in advance by visiting Eventbrite 
CHANGEMAKERS – an online exhibition
The CHANGEMAKERS exhibition is a visual record of black changemakers in the borough. Documenting and recording changemakers through photographic portraits started in October 2019. This series of images were taken by local visual artist Agenda Brown of Visual Marvelry. It brought together CHANGEMAKERS from Haringey of different generations and influential in culture, education, sport and community activism not only in the borough but also in the UK. These local Changemakers are significant, making history every day.
Each CHANGEMAKER was asked to bring along with them an object which has inspired, or continues to inspire and have meaning for them, and to be photographed with it. Their photographs are now part of the collections at Bruce Castle Museum & Archive. The portrait below shows Ayanna Witter-Johnson, award winning composer, singer, songwriter and cellist.
You can find out more about Ayanna and other local changemakers by following the link here.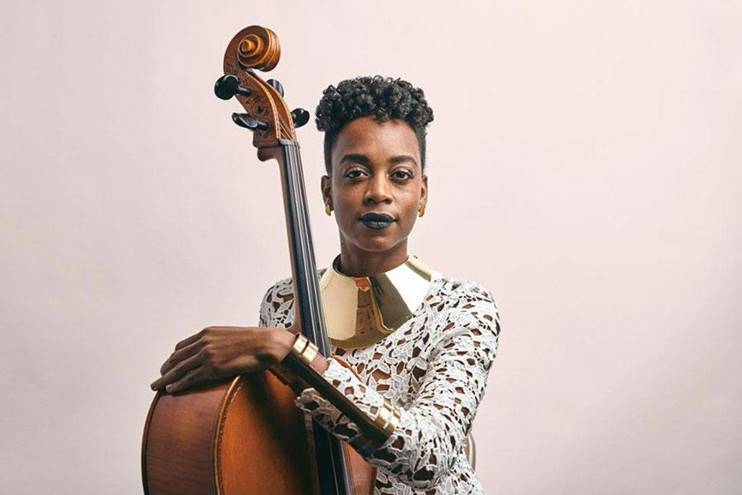 From the collections of Bruce Castle Museum & Archive. © The photographer: Agenda Brown of Visual Marvelry
SCHOOLS
As school visits to Bruce Castle are not allowed at the moment due to Covid-19 restrictions, the good news is that a number of our past black history exhibitions from Bruce Castle are now on loan and displayed in schools – both primary and secondary – all over the borough. The most popular topics for borrowing by schools include Carnival, Nelson Mandela and the Haringey Anti-apartheid Movement, and Black Georgian Londoners. They are being enjoyed by thousands of pupils and are providing a wonderful opportunity to discover, learn from and engage with our specially-developed teaching resources and exhibitions based on our collections at Bruce Castle and which highlight our local, nationally-significant black history.
If you know a school who might be interested and would like to explore this more, then please do visit our full listing of School Loan Exhibition Resources here and get in touch. And remember, these resources are can be loaned all year round, 365 days a year – not just for Black History Month, and are available for the rest of this term, beyond October.
QUIZZES & FILMS
If you just want to test your own knowledge or get a bit of inspiration to have your own online quiz, then do take a look here at some that have been shared online – there are different quizzes for adults, families and children. Of if you would like some inspiration about films, do visit this suggested film list and reviews here.
HALF TERM ACTIVITIES
And to set you up with ideas to keep kids occupied and having fun for half term, along with the quiz already mentioned, you can also enjoy some creative hands-on art activities, prepared online here by the Education Team at Bruce Castle for families and youngsters, as well as online story-telling and suggested book lists for reading compiled by the Libraries.
To explore other aspects online of BHH365, just follow the link here.
Deborah Hedgecock
Curator