A month-long programme of events and activities is getting underway in Haringey today as the borough comes together to celebrate LGBT+ History Month.
LGBT+ History Month takes place in February each year, providing an opportunity for all of us to learn about and celebrate the history and heritage of our LGBTQ+ communities.
The national theme for LGBT+ History Month this year is "Behind the Lens", celebrating LGBTQ+ peoples' contribution to cinema and film as directors, cinematographers, screen writers, producers, animators, costume designers and beyond.
The month was officially launched in Haringey this morning by Mayor of Haringey Cllr Gina Adamou, Deputy Mayor Cllr Lester Buxton and Leader of the Council Cllr Peray Ahmet, who raised the Progress Pride flag outside George Meehan House in Wood Green.
There are events and activities taking place across Haringey throughout the month, including:
A talk at Bruce Castle Museum by young museum curator Angela Mascalo on how she is preserving LGBTQ+ heritage by recording oral histories.
Celebration of LGBTQ+ identities through Jackson's Lane's JL Circus workshops for young people.
Film screenings and discussions, including a screening of 'Call Me By Your Name' at Hornsey Library.
The full programme of events can be found on our LGBTQ+ Haringey 365 webpages, where residents can also explore a range of resources to learn about and celebrate Haringey's rich and diverse LGBTQ+ heritage.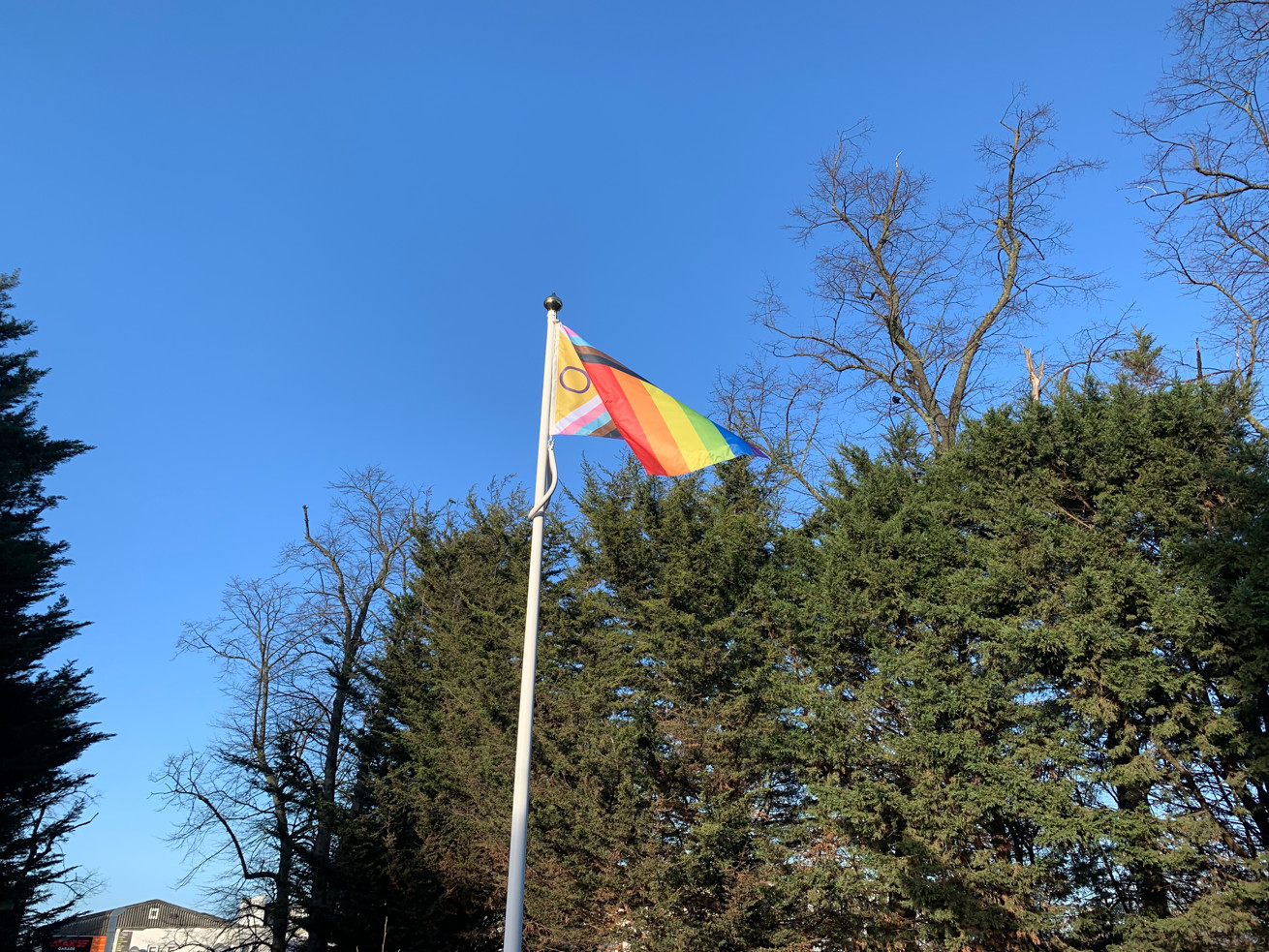 Cllr Peray Ahmet, Leader of Haringey Council, said:
"I'm delighted to see the Haringey community come together once again to put on a brilliant programme of events to mark LGBT+ History Month.
"From the Smash the Backlash rallies and campaigning against Section 28 in the 1980's to the first same-sex couples to get married in our borough, Haringey has such a strong history of LGBTQ+ life and activism – and we were all proud to add a new milestone last year with the election of our first trans councillor.
"That's why it's so important for all of us to take the opportunity that LGBT+ History Month provides to come together as a community to learn about and celebrate our LGBTQ+ history and heritage.
"But the struggle for equality is still not over. Our LGBTQ+ history continues to be written today, and we need to make sure that future generations of Haringey residents will be equally proud when they look back on what we are doing today to make everyone feel safe and welcome in our borough."
Mayor of Haringey Cllr Gina Adamou said:
"Today we welcome the start of LGBT+ History Month in Haringey. Our community prides itself on being one of the most diverse in the country, with people from all walks of life making Haringey their home.
"We have a lot of events to celebrate in our borough with our LGBTQ+ communities. I look forward to celebrating with out communities and making Haringey a safe space for everyone."
Follow this link to explore our LGBT+ History Month programme: https://www.haringey.gov.uk/libraries-sport-and-leisure/culture/lgbtqplus365/events