With the spread of the coronavirus pandemic, Noah's Ark Children's Hospice is facing a fight for its future. The charity, which supports seriously unwell children and their families in North and Central London and Hertsmere, is facing an income shortfall of more than £2m this year – over half of its projected income.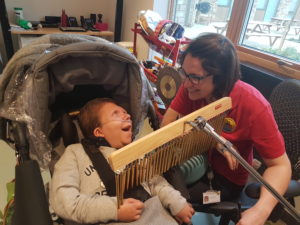 Noah's Ark is calling on its community to come to its aid, as cancelled fundraising events and activities have left the charity with a battle to fund its work. The children supported by the charity are immuno-compromised and therefore particularly vulnerable to coronavirus.
The charity recently opened the doors of The Ark, its state-of-the-art hospice building in North London. With the beds crisis in the NHS, The Ark's in-patient unit offers a welcome support to the health service with 11 beds for children facing social or clinical emergencies.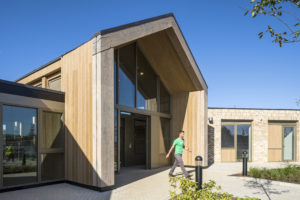 Sophie Andrews OBE, CEO of Noah's Ark is concerned about the implications of coronavirus on the charity. She said: "We're all worried. But imagine if your son or daughter is seriously unwell; the threat of coronavirus is desperate and immediate for those we support. Coronavirus is life-threatening for every single one of them. We're concerned about how we're going to support these children through coronavirus and beyond. Our community has been a bastion of generosity in the past and we're once again calling on them to rally around for their local children's hospice."
To support Noah's Ark's coronavirus appeal, visit noahsarkhospice.org.uk/coronavirus