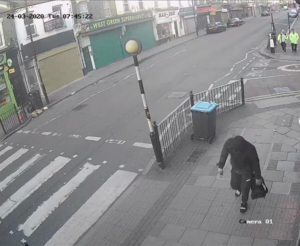 Beloved local pub and pizzeria, True Craft on West Green Road, Tottenham, was broken into in the early hours of Tuesday morning.
The four perpetrators, who were caught on camera, broke through the shutter at around 6.30am and stole cash, an iPad and the Deliveroo tablet. This means locals will not be able to order their favourite pizzas in the foreseeable future during lock-down.
Its co-owner, Oz Earl, said: "It is frustrating because the Deliveroo pad is useless to the robbers."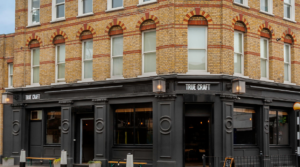 With the hospitality industry hit so hard already, places such as True Craft are hanging on by a thread. Anyone who is out robbing businesses is not only taking away the last lifeline but also threatening pubs and restaurants who are still delivering to close down. Possibly on a permanent term. Now more than ever, people need to stand together. If anyone has any information please come forward and notify the authorities.
Unfortunately, in times like these, with fewer witnesses around, businesses and the public need to be more vigilant. Opportunists will seek to use the current situation in order to benefit at the cost of others. Use any extra precautions and stay safe!